Hydeff and Tray $tarks of Farout are back at it again with FUNHAÜS, a leak off the new project.
Enjoy.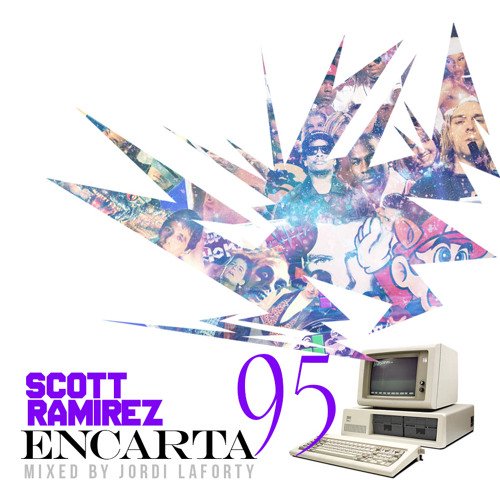 We have Mr. Scott Ramirez with a dope new mixtape 'Encarta '95'. He himself explains the tape in way that once you read what it, you have to listen, and you WILL want to listen. Take in the words in from Scott for his tape along with his Thght Process Interview below.
Enjoy folks
"Scott Ramirez' Encarta '95 is an audio multimedia encyclopedia published by the MegaPowers corporation.
In 2014, the complete English version of Encarta '95 consist of sonic articles, mental illustrations, music clips and interactive intelligence.
Sound provided by the Doppelgangaz and extra downloadable content authored by Don Draper, Jaff Daniels, HyDeff, Mike Mystic, Rez Raida and Tray Starks. Mixed by Jordi LaForty.
Relish this archive as a prelude to the Monte Cristo album."
UTW-Who are you?
Scott Ramirez-Rhyme-slinger. Graphic Designer. & Real Life Documentarian.
UTW-What is your passion?
Scott Ramirez-Music. Art. & Life!
UTW-What's your biggest accomplishment to date?
Scott Ramirez-Despite the ups & downs, this was a very creative & productive year. I'd go into detail but that'd be a novel onto it's own. I'm just proud australian pokies online of Online Pokies the accomplishments I've gained in these past 12 months. Just gotta keep the momentum going, I've got more on the way.
UTW-Perseverance is key in proving to
yourself AND any detractors out there. We tell em' "You thought wrong" what else would you like to say to any doubters right now?
Scott Ramirez-You. Will. Not. Stop. Me.
UTW-Thanks for everything, where can people find your work and get in contact with you?
Scott Ramirez-Find my music here www.thisisscottramirez.bandcamp.com, here soundcloud.com/scottramirez
And ScottRamirez.ca!